Book Now
Scuba Diving in Koh Lanta
---
Pimalai Dive Center is operated by Lanta Diver
Koh Lanta is situated in the South Andaman Sea and offers some of the best Dive sites in Thailand that are suitable for both beginners and advanced divers.
Diving from Koh Lanta with Lanta Diver is possible all year around!

Annual marine conservation in Koh Lanta is usually between June - September (subject to change by Thai National Park).


Don't have a diving license? Or need to get a diving license?
Lanta diver will be able to assit you, please email scuba@lantadiver.com



Dive site for classes:

When Koh Haa is opened, the main dive site will be Koh Haa, which is top diving site in Thailand.
If not, Bida Island. In 2023, Koh Haa is closed from 1 July – 30 September 2023. Waiting to see National Park closure announcement in 2024.

To signup for eLearning, please sign in using our store number 6410 LANTA DIVER or click here for the link.



Dive Sites near Koh Lanta
KOH HAA*
Koh Haa is simply stunning in every way and by far our most popular diving and snorkeling site. It is famous for the "Cathedral" where divers can explore the mysterious two large caverns formed at one of the islands. There are also stunning coral walls, a beautiful lagoon for nice easy diving, schooling fish, lots of macro and, if you look carefully, we often find some quite unusual aquatic life. The lagoon at Koh Ha also provides a nice, protected area for snorkelling and is suitable for all levels and ages.
HIN DAENG / HIN MUANG (RED ROCK / PURPLE ROCK)*
Hin Daeng / Hin Muang is probably the most famous dive site in Thailand and the most spectacular sites accessible from Koh Lanta as a day trip. These giant pinnacles located in the middle of the Andaman Sea, offer dramatic underwater scenery, with steep walls covered in soft red and purple corals, dropping right down to 60 metres.. Hin Daeng / Hin Muang have it all and we can offer you the chance of a lifetime to experience these beautiful reefs together with schools of pelagic fish and unique macro. Imagine all of this, and then a Giant Manta Ray or Whale Shark glides past! Given the topography of the site and the conditions we only recommend this site for Advanced divers that have dived recently.
KOH ROK ISLANDS
The Koh Rok islands are the paradise islands everyone is searching for – soft white sandy beaches and lush green trees combined with crystal clear waters. For many years Koh Rok has been a popular destination, now we offer you the opportunity to dive around the islands! The dive sites around Koh Rok is suitable for all levels of divers. Various marine lifes including schools of Snapper, Moray eels, Powder blue surgeon fish, lots of clownfish (known as "Nemo") and lots of Turtles!
THE BIDA ISLANDS
Koh Bida Nok/Nai and Hin Bida are in the Phi Phi National Marine Park which is easily accessible from Koh Lanta. The Bida islands offer an exciting diving experience with schools of pelagic fish surrounding the reefs, which are often seen hunting the smaller glassfish. The dive site is also famous for spotting sharks so don't be surprised if a Black Tip darts past you, or you stumble upon a sleeping Leopard Shark during your dive.
KOH MAA SHIPWREK PARK
This shipwreck park is designed to promote conservation, environmental awareness and encourage existing ecosystems. Explore these mysterious vessels and observe how nature begins to engulf everything in its path. See baby corals and schools of fish establish themselves where there once was nothing. Nearby there is an existing reef that in time will spawn and grow over these sunken treasures. Some nudibranchs have already found their new home here. Ideal for all levels of divers and is also good for AOW Adventure dives.
For openwater divers, we recommend Koh Haa and Koh Bida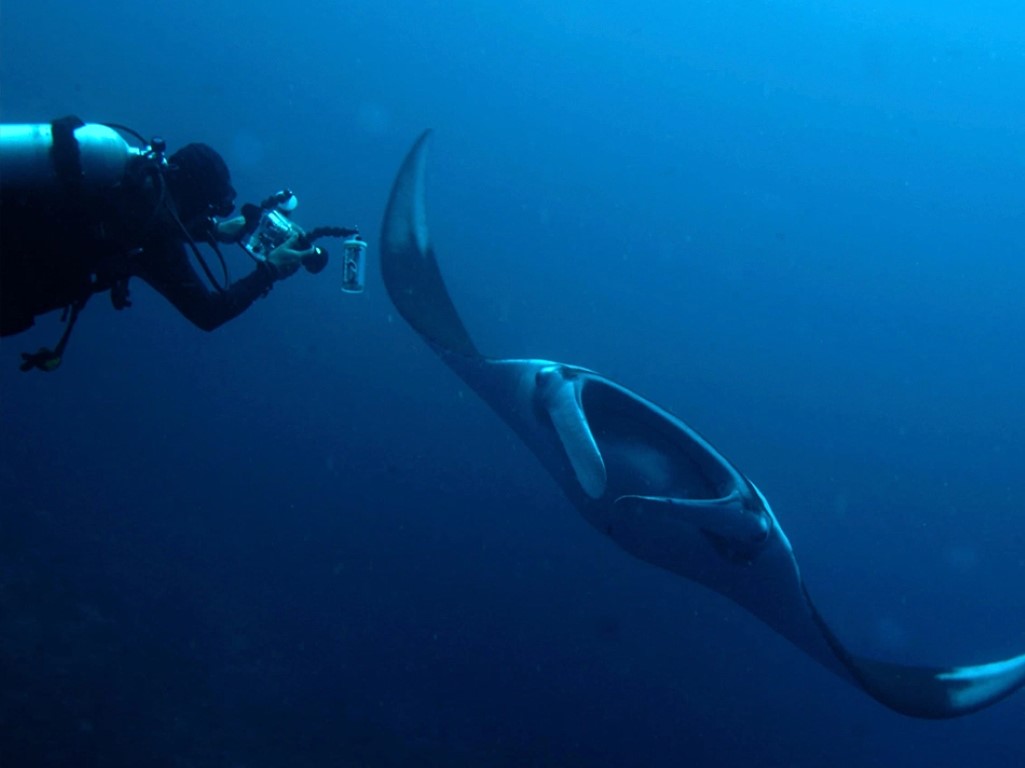 Koh Haa
highlights include The Laggon, The Cathedral and The Chimney. There are also underwater pinnacles, drop-offs, walls, bolders and other caverns, inter-connected chambers and swim-throughs to explore.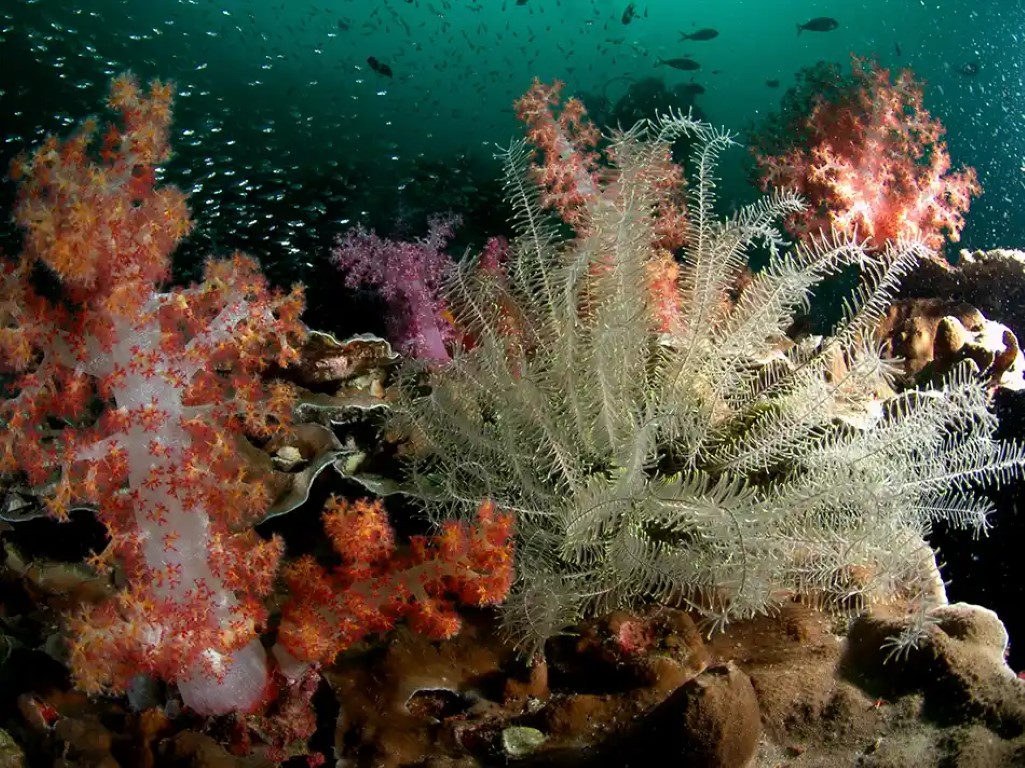 Koh Bida
The "Bida Islands" are located in the Phi Phi National Marine Park which is also easily accessible from Koh Lanta. Beneath the surface the islands form steep coral walls, rocky outcrops, swim throughs and are covered in colourful soft coral and giant Gorgonian fans.
---
For more information regarding dive schedule or to book your dive,
please contact the dive centre directly at scuba@lantadiver.com
or call +6687 891 4141
Boat departure from Pimalai's Beach Jetty
Between November - April, it is possible to organise speedboat trips for Pimalai customers that depart and return to Pimalai from Pimalai's Beach Jetty. The main dive site will be beautiful Koh Haa but Lanta Diver would also be looking at Koh Rok and Hin Daeng/Hin Muang. The speedboat will depart from Pimalai at 9 a.m. There will be 2 dives and will return to Pimalai around 1 or 2 p.m. These trips will be dependent on customer numbers for a particular site on a certain date so trips will be confirmed closer to the time. Usually the boat departs from Pimalai twice per week (or when we have at least 6 divers from Pimalai).

Boat departure from Saladan (30 minutes drive from Pimalai)
Lanta diver has two big boats and one speedboat. The big boat has plenty of space, a sundeck and seating in the shade. The trip will be a whole day experience and between dives you can relax, sunbathe and of course enjoy delicious Thai food!

From November - April, we schedule a big boat daily to either Koh Ha or the Bida islands and weekly trips to Hin Daeng/Hin Muang. The speedboat will take you out to the dive sites quicker which is suitable for those who have limited time. We schedule the speedboat 2 to 3 times a week to Hin Daeng/ Hin Muang and weekly trips to Koh Rok. The speedboat also offers seating in the sun and the shade. Food and drinks are provided on all trips.

For the diving schedule please visit www.lantadiver.com



Private Charter
If you would like a private diving experience, all our diving boats are available for private charter.
Lanta Diver at Pimalai will take you out diving for the day, and they will do their best to give you an unforgettable day in your life!