Book Now
Sports Center
---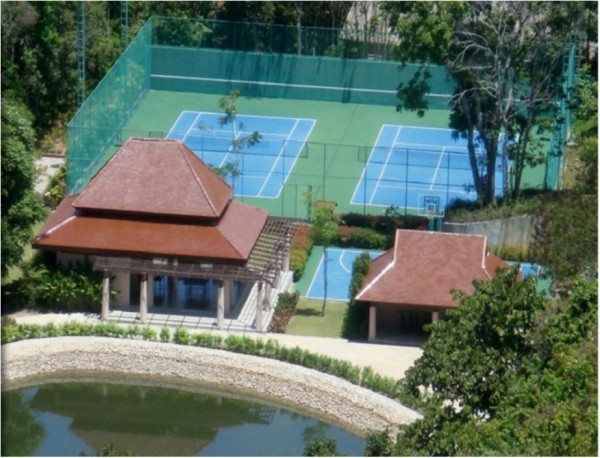 Time : 07:00 am. – 08:30 pm.
What to bring : Shorts, light T-shirt, sun block, polo shirt, sun hat, sunglasses, sport shoes.
At the sport center, you will find :
a ) A running track along the large water reservoir
b ) A petanque/ bocci ground
c ) A half basket ball court with basket ball hoop
d ) 2 tennis courts (tennis shoes are compulsory)
e ) Bicycles
f ) A badminton court
g ) A ping pong table & table tennis rackets
Terms & Conditions :
The sport center is a non-supervised area; children under 12 years old who wishes to play should be accompanied by a supervising parent.
We do not recommend playing tennis when the courts are wet : the courts are slippery and you may injure yourself.
Lights for tennis courts will be turned on upon request; a charge of 300 Baht per hour will be added to your room account. (300 Baht for 2 spot lights / court)
Tennis Hitting Partners: there are a few people working at the resort with a reasonable level of tennis that can make themselves available should you need a hitting tennis partner (usually these people would be available around 04:30 / 05:00 pm).
Please contact one of our GSO who will check if one of these persons can make themselves available. Please note that should lights be required when playing, the lights charge will be at your own expenses.)
For a tennis game after 5.00 pm we highly recommend you to book the court in advance.