Book Now
Underwater Secret
---
KOH LANTA, THAILAND : It is only after the buzz of the boat engine is replaced by the lapping of the lagoon water along the sides of the dive boat that the majesty of Koh Haa finally starts to sink in.

Eagles silently glide overhead, an occasional rustle can be heard from the nearby jungle-clad cliffs and schools of fish flit by in synchronicity close to the water's surface. There is a sense of sheer remoteness. Arrive at the right time of day and there's a high chance there will be no other boats around. And yet Koh Haa, which literally means 'five islands' in Thai, is little more than 60 minutes by boat from Kantiang Bay. Squint hard enough and the Bay's famous Pimalai resort can just about be made out. People don't come here to look back towards dry land, though.

From the gently sloping reef and porcupine pufferfish who populate The Lagoon — and ideal jumping-off point for first-timers — through to the more advanced dive point The Chimney, which is home to a complex cave system and marine life such as sea snakes, lionfish, and nudibranchs, the 12 dive spots that surround the cluster of karst islands each offer very different attractions. Other underwater residents include rare ghost pipefish measuring only a few centimetres to octopuses of all sizes hiding amongst the rocks and crevices, while the critically endangered hawksbill sea turtle can often be spotted swimming amongst the pristine coral.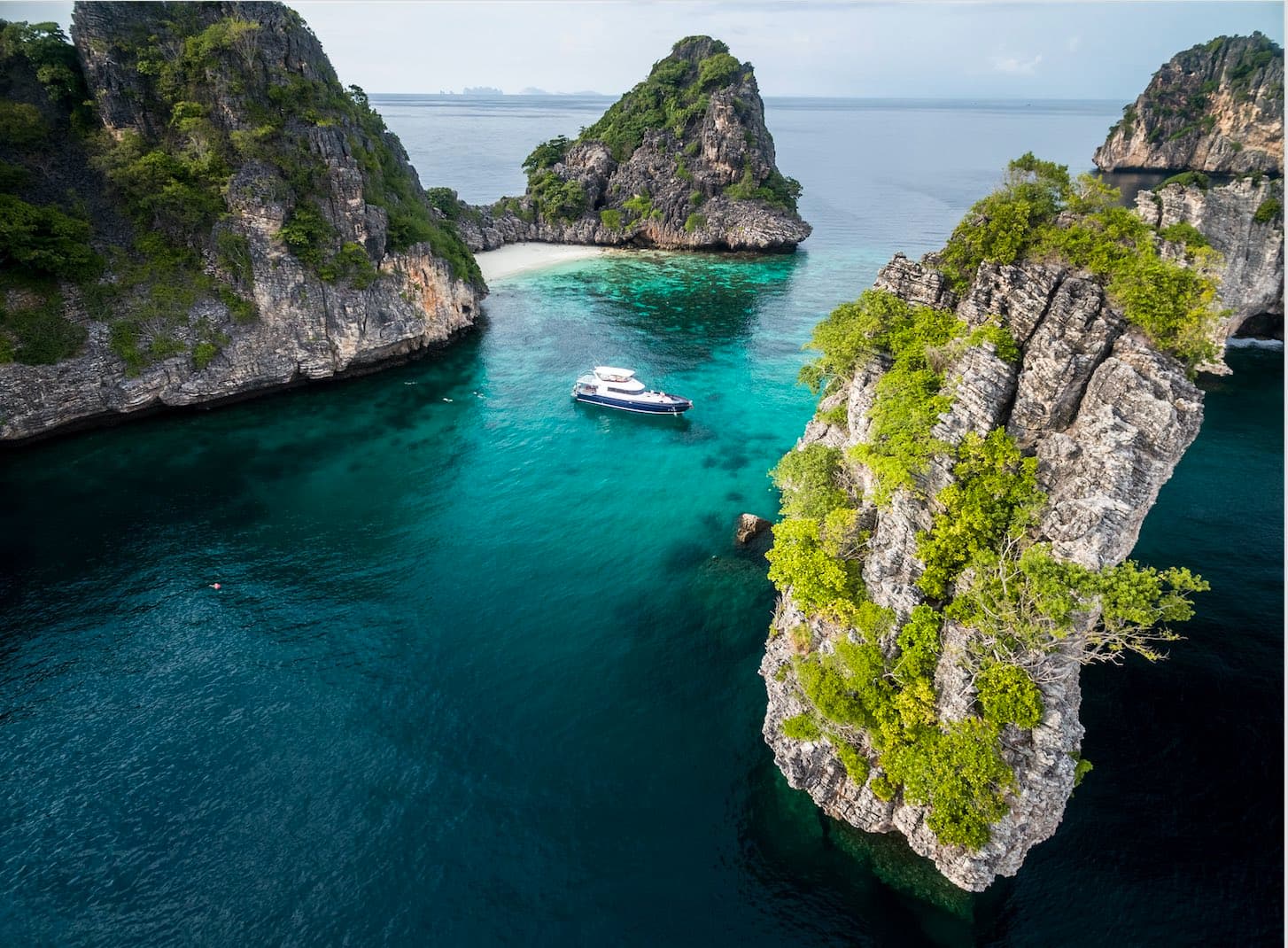 You can see so much in a single dive at Koh Haa. The excellent visibility across all the dive spots means divers, and snorkelers, can experience immaculate corals and an unusually wide variety of marine life, including some of the largest fish in the sea, which is a dream come true for divers and snorkelers.

The presence of whale sharks and blacktip reef sharks may have become less common in many of Thailand's established dive spots in recent years due to human impact and commercial fishing, but for those lucky — or persistent — enough, an encounter with the world's largest, and tragically endangered, fish is becoming more likely around Koh Haa, where sightings over the last few years have been a mostly monthly occurrence. Manta rays are also occasional visitors to the island's stunning reefscapes throughout most of the high season, which runs from mid-October to mid-May. November is considered one of the best times to visit, as the islands reopen to the public after the annual six-month conservation period.